Oh, so you want lips that totally pop?
You want lips that are bold, brilliant and beautiful?
Well then, read on to discover what lipsticks and glosses give you that star-studded look...
New Dior Addict lipstick is totally to die for! This collection of lip stick comes in over 40 unique and glamourous shades and with so much choice there is definitely so much more to love!
The reason why this luxe collection of lipsticks is booming right now is because of the specially formulated hydration system within the lipstick. This collection doesn't dry out your lips, it hydrates them making them fresh and fabulous! Dior Addict lipstick coats your lips in a glossy and gorgeous shade and it will have you addicted to Dior!
In addition Dior Addict lipstick lovers can fulfill all their Dior Addict cravings with the oh-so-lovely Dior Addict fragrance!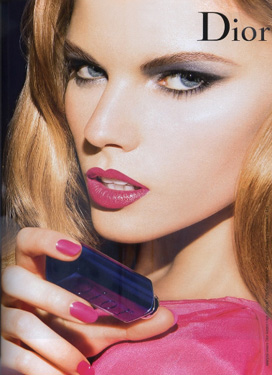 So, as Kate Moss puts it in the Dior Addict lipstick video "be iconic". SWipe on that Dior Addict lipstick and get shinning like the star you are...
Take a peak at the Dior Addict video bellow...
What's your take on Dior Addict? Post a comment bellow to share your opinions!