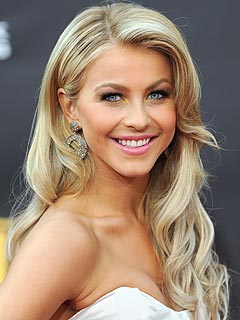 Julianne Hough is the diva of the spotlight right now! After winning ABC's Dancing With The Stars twice and recording several songs as a country artist, Julianne is embarking on a totally new journey......and it promises a lot more acting....
Catch Julianne this October in Footloose! The 23-year-old triple threat says this movie was a lot of fun to make. She was very excited to be in her first acting role saying to boy friend Ryan Searest on Virgin Radio that she was happy people could see her in a new way (not just dancing or singing).
Julianne may be getting tons of attention for acting skills, but it is her chic style that is also turning heads! When it comes to red carpet events Julianne loves getting glammed up.
Take a look at some of Julianne's past looks....
Julianne Hough, professional actress, country songstress budding actress! Flaunt It looks forward to seeing more of her style and her work soon....
Which of Julianne's looks did you like best? Comment bellow to let me know!