Taylor Swift is a mega star... 3 albums, numerous magazine covers (have you seen her on the August issue of Teen Vogue?) and she is currently on tour for her concert! While her music is undoubtedly one of the things that makes her so influential it is also feminine, girlish style that is turning heads.
Here are our top 5 favourite looks that Taylor has worn...
Casual yet chic!
Taylor plays a glamour goddess in gold!
Simply decadent!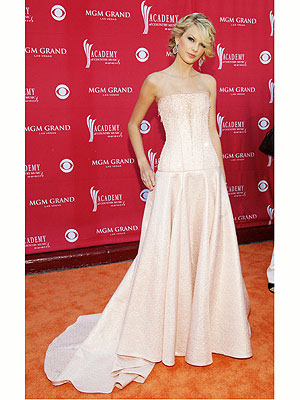 This delicate pearl pink suits Taylor to a charm!
Taylor's green gown screams bold and edgy!
So, which one of Taylor's dresses did you like the best? Speak your mind in the comments. Got another fave Taylor Swift outfit? Leave a link in the comment box. Can't wait to hear from you...