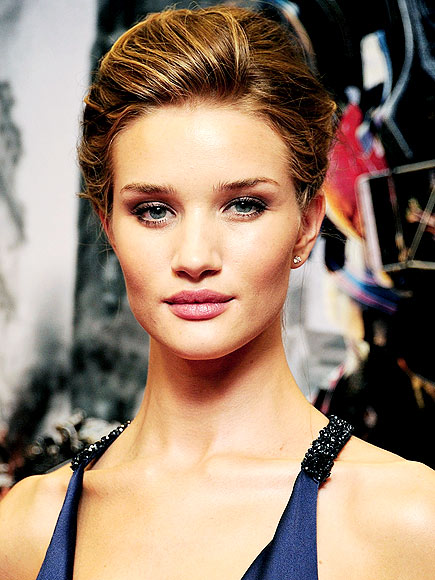 Top model and actress Rosie Huntington knows style when she sees it! Here is how to get her chic make up look this Fall!
1. Wash your face with St. Ives Apricot Scrub to get your skin looking luxe.
2. Dust on a bit of your favorite face powder to keep your skin looking even and fresh.
3. Swipe on a bit of Maybeline Define Lash Mascara. Rosie's lashes look dark and thick without looking gloopy so don't go overboard with the mascar
a!
4. Add a bit of nude Estee Lauder eye shadow to make your eyes glow.
5. Get your lips looking lovely with Lancome Juicy Tubes in Raspberry Ice. A chic glossy lip is what keeps Rosie shinning all night!
These 5 easy steps will have you looking as glam as this mega model!